Announcements:
If you would like to donate on-line using Tithe.ly GIVE HERE.

Service starts at 10am MT. (Subscribe to our Email List announcements for details.)
Covid -19 Update: UUFS will resume meeting in person at the Fellowship.
In the interest of everyone's health, here's how the Board would like to do this:
In-person attendees must be

fully vaccinated

.

Every person in attendance must wear a mask at all times in the

building. Individuals speaking to the group will remove their masks so

they can be heard.
Participants must observe social distancing.

For now, we will not have a coffee hour.

There will be increased air-exchange using outside air and fans and furnace when building is occupied. You might consider bringing an

extra jacket or wrap in case it's chilly.

We ask anyone who tests positive for COVID to notify a Board member as soon as possible. The list of Board members can be found

on the back of the Order of Service or on our Website.

On-line Zoom meetings will continue as an alternative for those who prefer to avoid group settings.
In the meantime, our services meetings will continue online (via Zoom). Please stay safe.
Janet Ashear will be coordinating the January 2022 theme of Consolation/Desolation.
Jan. 2 - Janet Ashear will present the Fire Communion Service.
Jan 9 - Victor Ashear will present Depression and the Spirit.
Jan 16 - Eli Hovland will present Sometimes at a Dinner Party by Justin Sayre.
Jan 23 - Jules Craft.
Jan 30 - Cal Furnish.
UUA General Assembly 2022 will be Multiplatform / Porland on
June 22 - 26, 2022 online or in-person in Portland, Oregon.
In person registration is open. Virtual registration opens March 1.
Take a look at what's happening to our garden: photo1, photo2, photo3, photo4.
* * * * * * * * * * * * * * * * * * * * * * * * * * * * * * * * * * * * * * * * * * * *
Welcome! Our Fellowship cherishes the inherent worth and dignity of all people, and welcomes everyone without regard to age, gender, race, sexual orientation or disability. We gather to grow spiritually, seek truth and meaning, experience fellowship, serve the wider community, and strive to build a peaceful, just and compassionate society.
. . . We believe that spiritual life is personal. Rather than teach a particular creed or dogma, we provide a loving, safe and supportive environment for you to discover and pursue your own path. If you are looking for a church where you can find community, explore your spirituality and promote peace and justice in the world … come visit us!
We invite you to explore this site and attend a Sunday service. We provide supervised care for preschoolers and classes for older children. We hope you'll stay for coffee and conversation after service.
UUFS is very proud of the musical offerings in our services and have received all new UU hymnals for the fellowship from gracious members. We feature pianists, Janet Ashear, Janelle Gray and Nancy Phillips, mandolinist, Bill Bradshaw and others who all inspire our hearts with their talent. We open the service with a beautiful musical piece, and offer UU hymns to sing.
Services are held at 10 AM every Sunday, at 1950 East Brundage Lane, Sheridan, Wyoming. An outline for the coming year is presented below. The third Sunday of each month has a potluck following the service. For weekly program listings, click on Programs. The meditation group meets every Sunday at 7 PM at the same place. For details: Contact Us
The FAQ has answers to questions visitors often ask.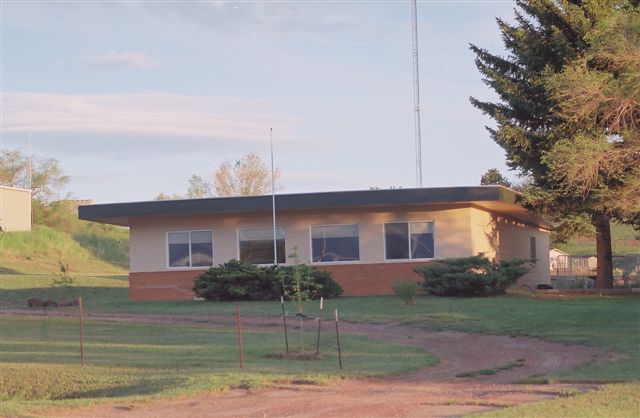 UU Sheridan Fellowship Hall at 1950 E. Brundage Lane.
Site Meter: