Announcements:
Adult Religious Education (RE): 6 to 8 pm potluck followed by a class led by Rev. Kali.
Bring a dish to share for the potluck and a discussion on the history of the Unitarian Universalist movement in the United States
using A Long Strange Trip. We will alternate between video showings and small group discussions. These will still be stand alone classes so if you miss any or can only come for one, all are welcome!
Thursday, November 8th,
6 - 8 PM.
The Worship theme for November is Faith coordinated by Victor Ashear.
Nov 4:
Nov 11: Elements of Faith for Religious Liberals by Victor Ashear
Nov 18: TBD by Ian Wallace
Nov 25: Thanksgiving Leftovers
Potluck after Service
* * * * * * * * * * * * * * * * * * * * * * * * * * * * * * * * * * * * * * * * * * * *
Welcome! Our Fellowship cherishes the inherent worth and dignity of all people, and welcomes everyone without regard to age, gender, race, sexual orientation or disability. We gather to grow spiritually, seek truth and meaning, experience fellowship, serve the wider community, and strive to build a peaceful, just and compassionate society.
. . . We believe that spiritual life is personal. Rather than teach a particular creed or dogma, we provide a loving, safe and supportive environment for you to discover and pursue your own path. If you are looking for a church where you can find community, explore your spirituality and promote peace and justice in the world … come visit us!
We invite you to explore this site and attend a Sunday service. We provide supervised care for preschoolers and classes for older children. We hope you'll stay for coffee and conversation after service.
UUFS is very proud of the musical offerings in our services and have received all new UU hymnals for the fellowship from gracious members. We feature pianists, Janelle Gray and Nancy Phillips, mandolinist, Bill Bradshaw and others who all inspire our hearts with their talent. We open the service with a beautiful musical piece, and offer UU hymns to sing.
Services are held at 10 AM every Sunday, at 1950 East Brundage Lane, Sheridan, Wyoming. An outline for the coming year is presented below. The third Sunday of each month has a potluck following the service. For weekly program listings, click on Programs. The meditation group meets every Sunday at 7 PM at the same place. For details: Contact Us
The FAQ has answers to questions visitors often ask.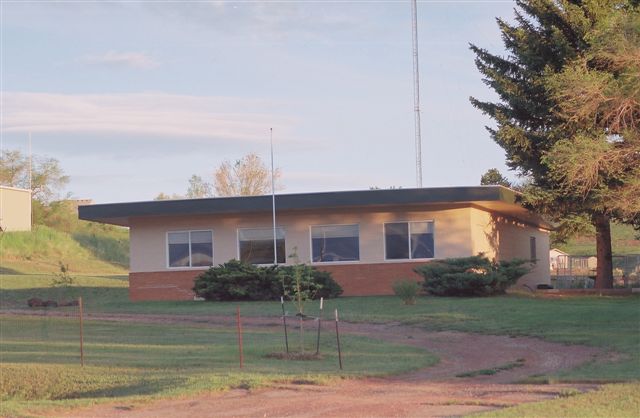 Sheridan UU Fellowship Hall at 1950 E. Brundage Lane
| | | |
| --- | --- | --- |
| Month | Worship Theme | Coordinator |
| September | Beauty | Janet Ashear |
| October | Hospitality | Michelle LaGory |
| November | Faith | Victor Ashear |
| December | Hope | Janet Ashear |
| January 2018 | Justice | Cal Furnish |
| February | Love | Victor Ashear |
| March | Humility | Michelle LaGory |
| April | Liberty | Bill Bradshaw |
| May | Beloved Community | Matt Egging |
| June | Wisdom | Bill Bradshaw |
| July | Transformation | Matt Egging |
| August | Unity/Diversity | Cal Furnish |
Site Meter: